Green Max Hotel, which offers magnificent swimming pleasure with its wonderful beach, also offers high level swimming pleasure with its indoor, outdoor, children's pool and Aqua pool.
Green Max Hotel offers fun moments with its aqua pool with 4 slides.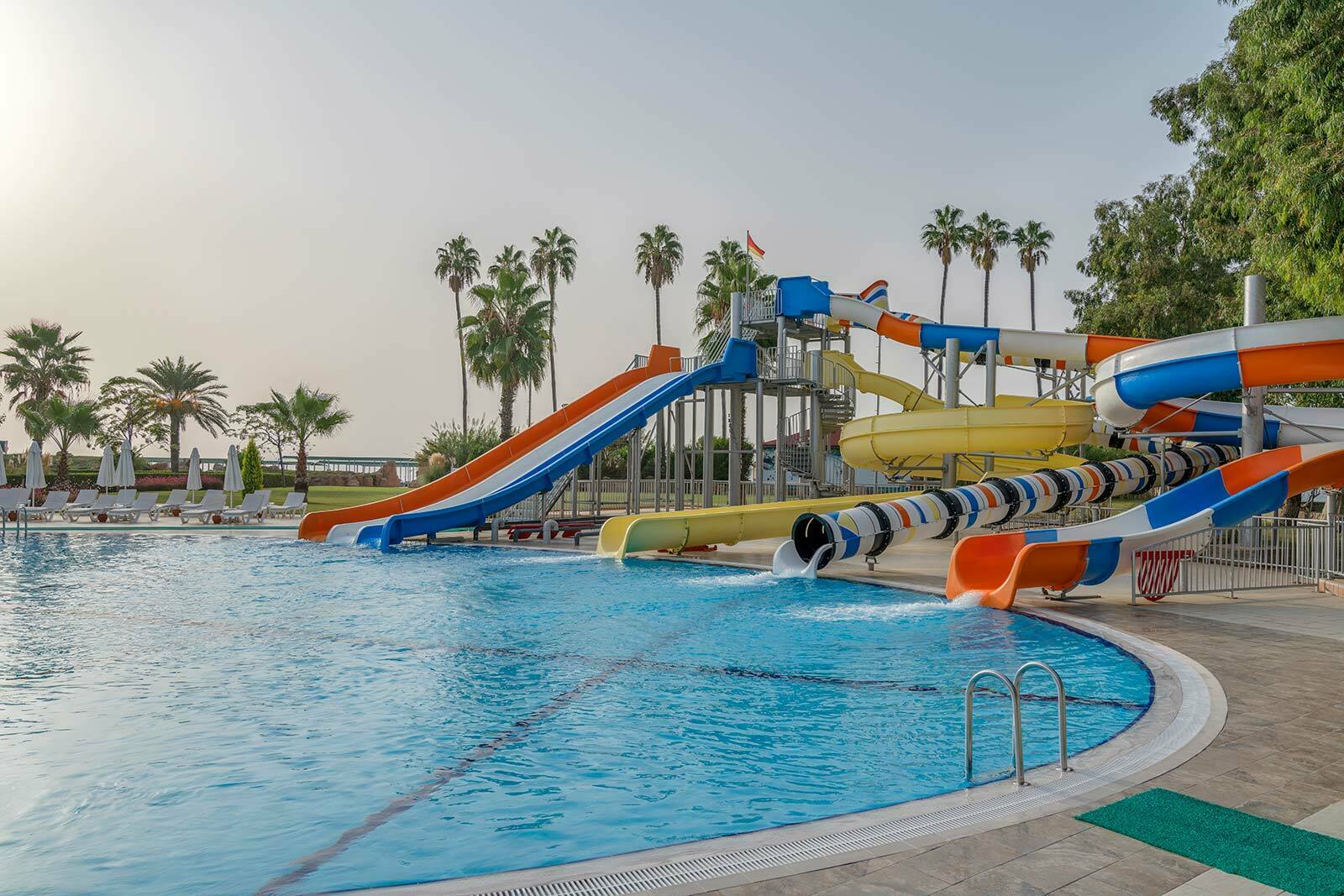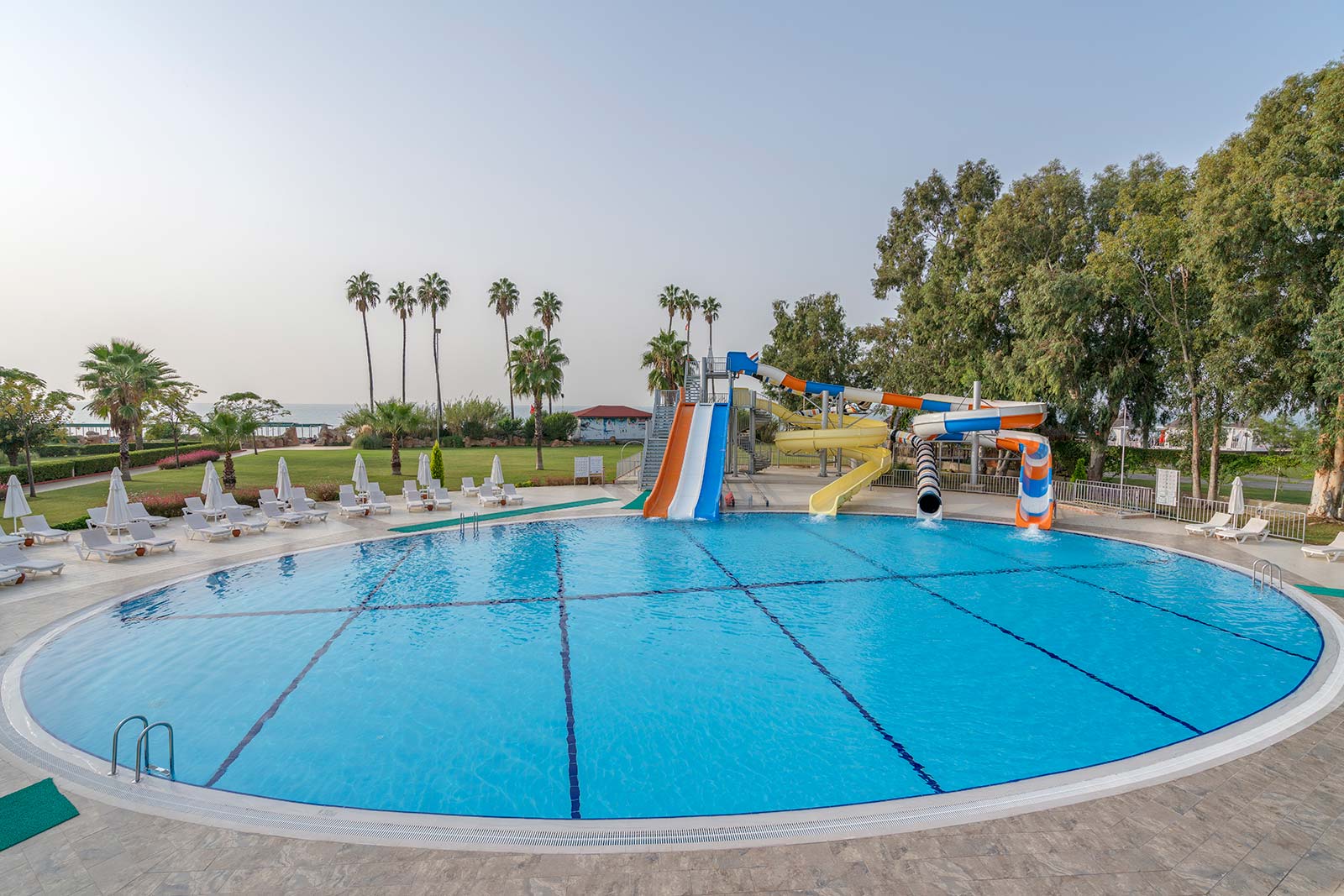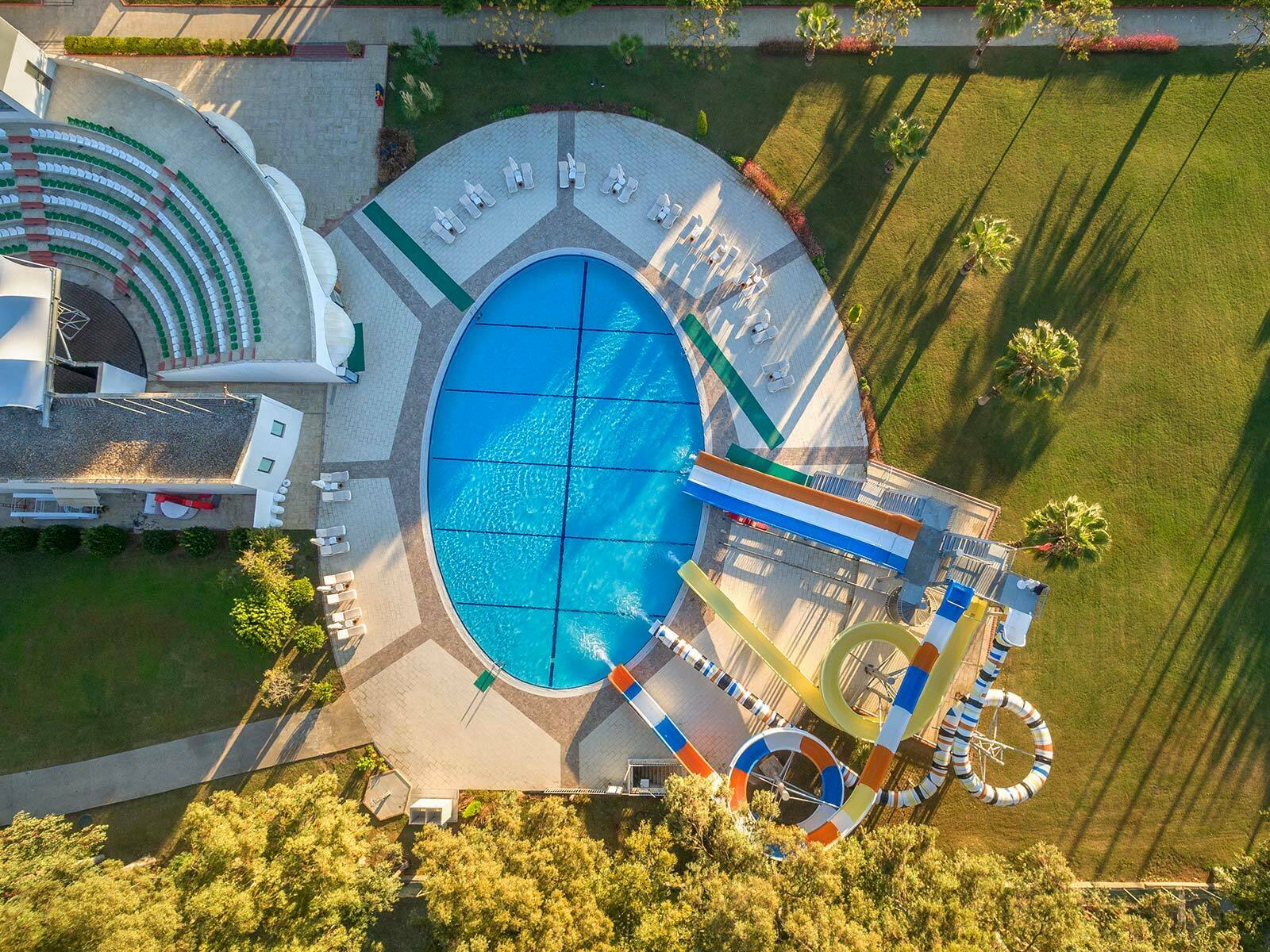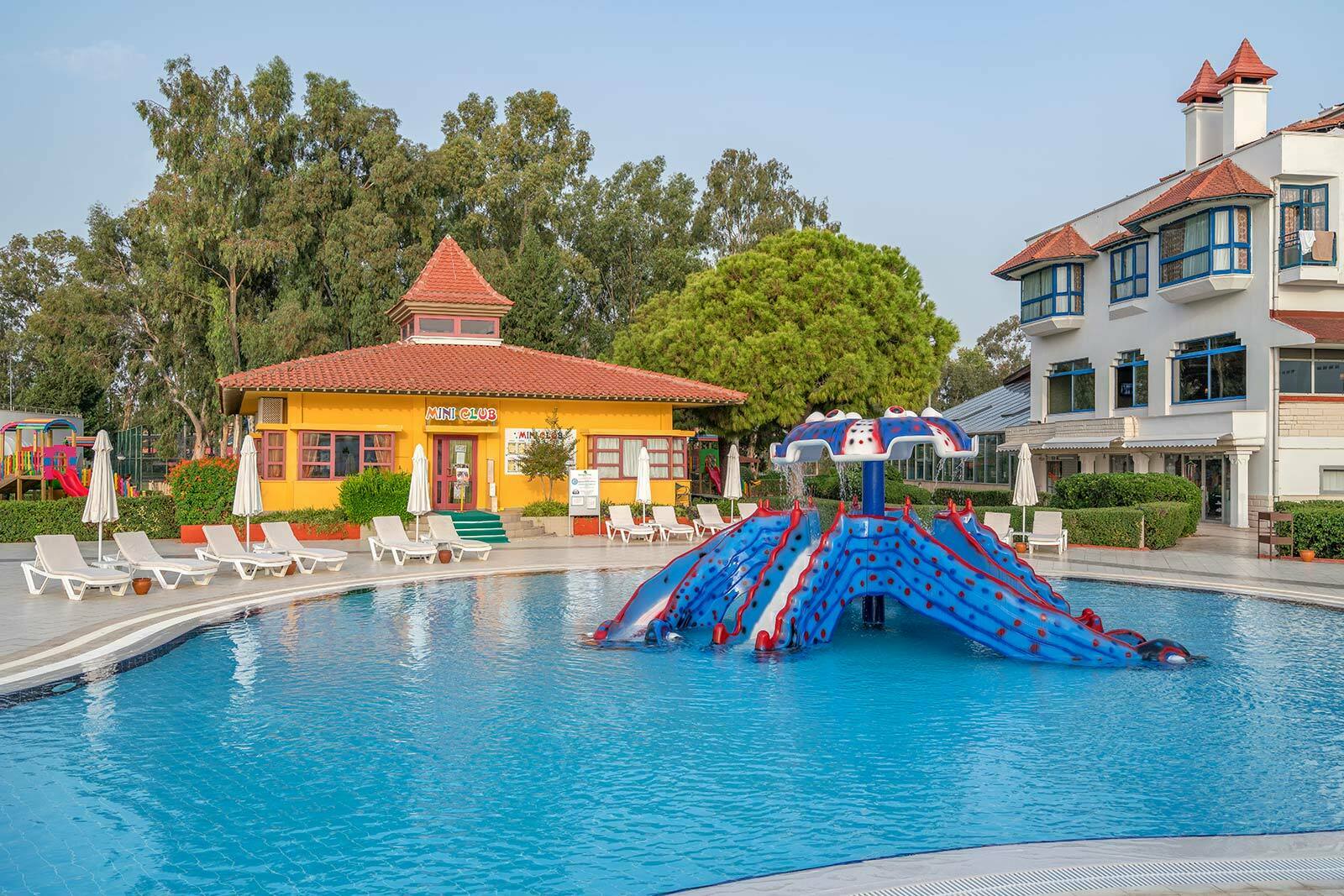 Opportunity for children to have fun safely in the half meter deep children's pool with slides.
For those who love the pool instead of the sea and want to swim even in cold weather, our indoor heated swimming pool is in operation.